Can you imagine as an elderly Japanese/American woman opening your door to find a young man standing before you saying that he is the grandson you lost in the bombing of Nagasaki years and years ago? This is the premise behind Jackie Copleton's brutal and honest story but it is just the first layer of the onion. The story goes back and forth between the first encounter at the door and back to the events in Japan leading up to the man's identity. Each chapter begins with a passage from a book designed to help others understand the Japanese culture which blends in smoothly to illustrate the difficult path that Amaterasu must take and follow her heart whether or not she will accept that this man is her beloved grandson, Hideo. There is so much raw emotion mixed with grace and dignity and the reader is left with the simple truth - are the sins of the mother, father and others left for the son to bear?


A young art appraiser is investigating some paintings that were found taped to the backs of other paintings. They appear to be in the same abstract style and could be those of her long lost great aunt - Alizee Benoit who disappeared during World War II. The story shifts between modern day and the search to locate any reference to the artist and then to the artist herself and a fascinating story of family, the abstract art movement in New York City during the Depression and the plight of the Jewish refugees. A third voice is also heard, that of Eleanor Roosevelt, who was working on Alizee's behalf to save as many European refugees and help with the little known or appreciated modern art movement. The level of political unrest, economic depression and general ignorance about what was happening in Europe plays almost as large of a part as that of this wave of new expression and the WPA that employed these artists.

Powered by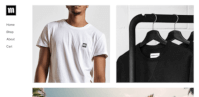 Create your own unique website with customizable templates.